Over the past few weeks, I've had the chance to work alongside some amazing teachers as we make meaning of FastBridge data and how to use the data to guide instruction .  If you're interested, below is a streamlined version of our process and some of the thinking that came from it to help those of you who are also trying to make meaning.  Use the comments below to add your a-has and questions to keep our thinking growing!
Step 1: Start with Evidence of Student Learning
What do the data tell us? (Examples below are for aReading data.)
Red-Green Color Coding on eduClimber:
Who is on target to score well on high-stakes assessments at the end of the year (color-coded green)?
Who is not predicted to score proficient or advanced on high-stakes assessments (red)?
Research suggests students who score below the 40th percentile on these assessments will not earn a score of proficient or advanced on high-stakes assessments.
Red-Yellow-Bright Green-Kelly Green-Army Green-Blue:
These percentiles are tied to our multi-tiered system of supports, which we typically have indicated with red, yellow, green, and blue in previous years.
This level of data alerts us to two new groups as well: students who are "on the bubble" of proficiency in the bright green band, and students "on the bubble" of scoring advanced in the army green band.
Step 2: Look for Patterns of Needs
Click on any of the rainbow colored sections of the graphs above, and you will see a list of student names and their score ranges for aReading in that color group/percentile band.
If you are a classroom teacher who is interested in growing your students into proficiency, you might begin by looking at your students who are in the color bands bright green (26-39th percentile) and yellow (11-25th percentile), and determining their score ranges.  The example to the left shows a cluster of students whose scores range from 481-488.
Next, use the aReading Score Interpretation Report to find "developing" skills for students in that range and form groups around those skills.
In the list of skills marked as developing, you might choose to home in on one or two high leverage skills (think about skills that apply across content areas or are key skills for your grade level).  In this third grade data set, you might focus on locating literal information or inferring a character's motives or comparing characters.
Step 3: Teach in Small Groups or One-on-One
Your new Units of Study can provide you with small group lessons and conferring ideas that connect directly to your students' needs who are below, on, or above benchmark. No need to reinvent the wheel–the lesson ideas are right there for you!
Check out the Small Group and Conferring lesson ideas and plans in your current Unit of Study and see how they stack up against the needs you have identified for your students.  Small group and conferring information for each session can be found directly after the minilesson.  In Character Studies (Grade 3, Unit 3), for example, you can find ideas for supporting many of the skills mentioned above, like literal comprehension, inferring about a character's wants, inferring about a character's internal and external motivation, comparing two characters, and much, much more!
If you are thinking about focusing on your conferring with students, these lesson ideas can be applied one-on-one as well.  However, together with some very hard working teachers and reading specialists, we have culled high impact questions for conferring from Jim Burke's Common Core Companion as well as Calkins' Learning Progressions for Narrative & Informational Texts.   We've organized them around the strands of your reporting criteria for reading.  These conferring (& small group) guides can be found in eBackpack.  Follow the path cohort folder>Reading>4-Prompting Guides by CCSS.
Step 4: Celebrate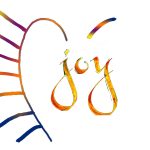 Celebrate your students' incremental growth, and don't forget to celebrate your own growth as well.  Maybe you shifted the language you use to confer to echo the language students hear in their minilessons.  Maybe you found some small group ideas that seem just right for a group of your kids right now.  Maybe you looked at your students' data again and something clicked about how you can make great instructional use of it.   Maybe you reached out to a colleague for support in taking a next step together.  Whatever your step, celebrate it!
Your Turn
What does your process look like for planning with data?  What a-has and questions have you or your team uncovered so far?